Say hello to Ellie, My little Farm Girl!!!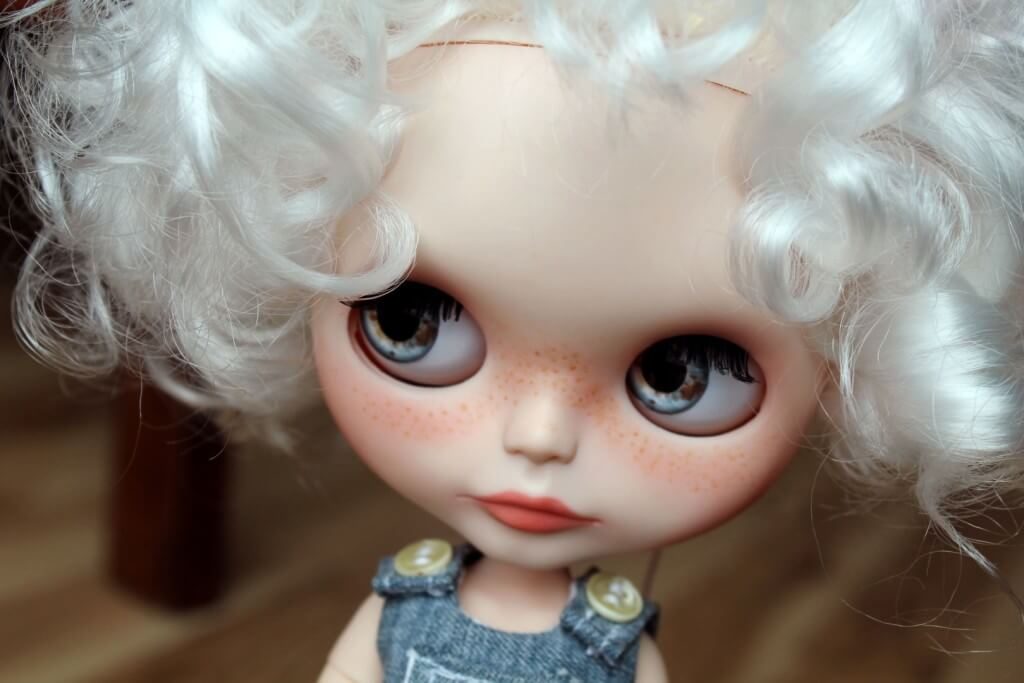 Custom OOAK Factory Blythe Doll
I'm absolutely in love with her perfectly platinum blonde curls. Originally, she came with a little wavy bob
haircut with bangs. I gently washed and set her hair in small curls to give her a super cute look to match her style.
Ellie was born a little farm girl. She loves the animals, enjoys good hard work and spends her alone time
running through the cornfields. She loves the wind on her face! She runs faster and harder just to feel it more. But what Ellie really longs to be is a ballerina. She certainly has the body for it. With 19 joints,
what a fine dancer she would make. Her free spirit is so refreshing and entertaining and EASY to love.
This little girl has fame in her future.
She's looking for a mommy or daddy to give her the courage and support to follow her dreams.
Her base doll is a factory doll with a ball joint body.
Ellie is my 12th customization, made with care and pure love.
She will ship with everything pictured here. All clothes made by me:
– Overall jean dress with buttons.
– Gray unravely socks.
– White rhinestone hair clip, and pink flower in her hair.
Here's the work that I've done to make her beautiful:
– 1 pair of pink Puppelina eye chips.
– 3 custom pairs of realistic eye chips created by me.
– Eyes gaze corrected and boggled.
– Sleepy eyes.
– 2 New Custom Beaded Pullcharms.
– Face sand-matted.
– Lip, nose and philtrum carved.
– New makeup for a sunkissed look with freckles! Done with quality artist pastels.
– Signed by me, AdorablyMini and numbered on the back of her head.
– Sealed with MSC flat with UV protection.