Meet Sabrina, my river pixie! She has color changing hair!
Custom OOAK Factory Custom Blythe Doll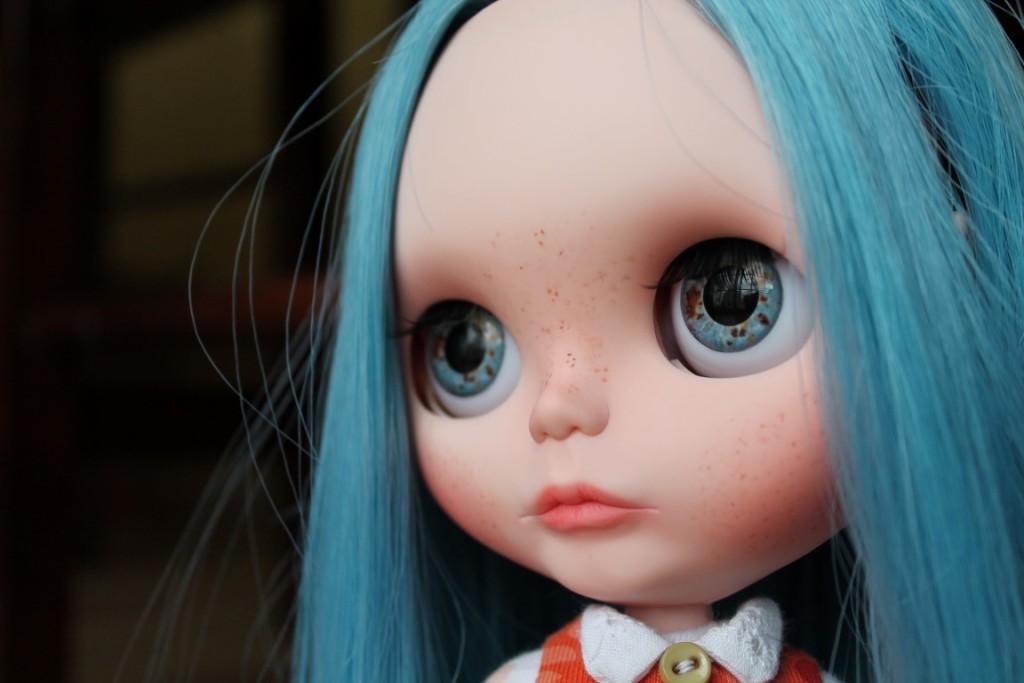 Sabrina is my little river pixie. She's drawn to the river because it reflects her mood. She flows with her emotions, whether she's playful or contemplative, excited or enamored, she loves to express herself. Even though shes in touch with the elements and loves being in nature, shes great with people too. Kind and caring. Loving and generous. She gives her all in every situation. Sabrina is most definitely a dreamer in the most spirited and wonderful way. She has the courage and tenacity to realize her dreams and the ones of those around her.
Her base doll is a factory blythe doll purchased new for customization.
She has color changing hair that changes from blue to purple in cooler temperatures!
Sabrina is my 16th customization, made with care and pure love.
She will ship with everything pictured here. All clothes made by me:
– Orange sleeveless dress.
– Polka Dot long sleeved tshirt under dress.
– Matching Hat
– Striped Socks
Here's the work that I've done to make her beautiful:
– 4 custom pairs of realistic eye chips created by me.
– Eyes gaze corrected and boggled.
– Custom Beaded Pullcharm.
– Face sand-matted.
– Lip, nose and philtrum carved.
– New makeup for a sunkissed look with freckles! Done with quality artist pastels.
– Signed by me, AdorablyMini and numbered on the back of her head.
– Sealed with MSC flat with UV protection.