Say hello to Louanne, my wise girl
OOAK Custom Blythe Doll for Sale.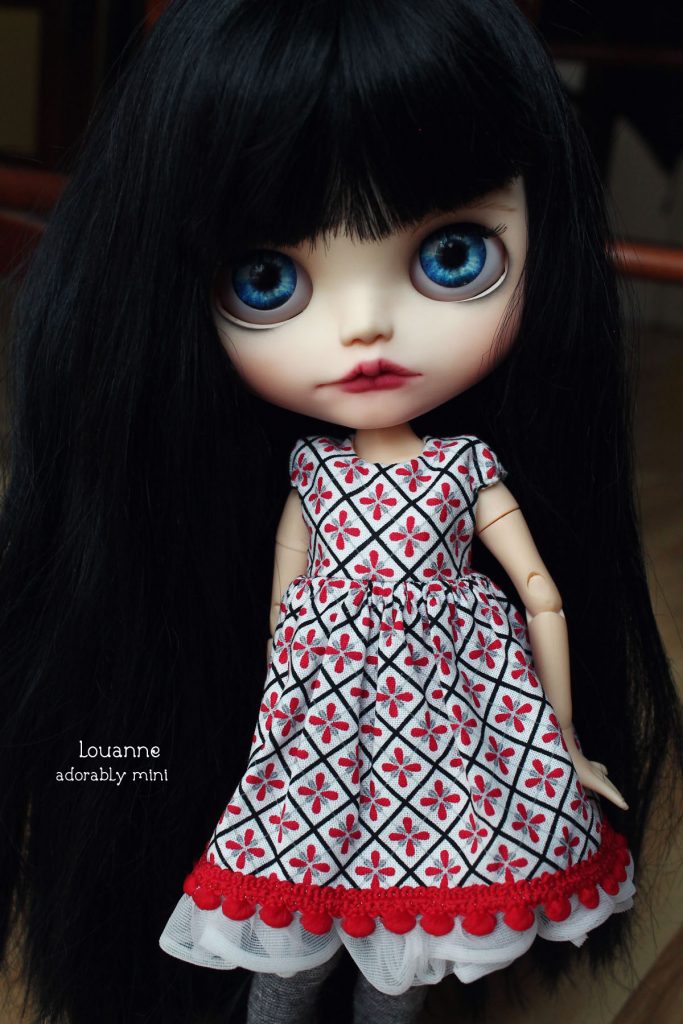 Louanne has wisdom beyond her years. Her generosity, kindness and practical understanding demonstrates that she's an old soul. You can see the depth in her eyes. All of her communication with life reflects a 'knowing' that calms the heart and brings people together in goodwill and harmony.
Louanne appreciates the beauty in the world around her. The kind of appreciation that serves as an example reminds others to appreciate as well. The world is a beautiful and loving place if only we choose to see it. Louanne understands this profoundly and it's infectious to the people around her.
Bold and brave, Louanne truly lives by her own rules. She is always looking for a chance to do things her way, to be her own person. Her wisdom usually leads her in the right direction. Given the chance, she has the potential to be a great leader.
Louanne is looking for a mommy or daddy to love her unconditionally and support her on her path.
Her base doll is a factory, ball joint blythe doll purchased new for customization.
Louanne is my 29th customization, made with care and pure love.
She will ship with everything pictured. All clothes made by me:
– Red and Black dress with
– Gray and white striped leggings.
– Black knitted cardigan sweater with ribbon tie.
– Red Pixie hat and button.
– Black shoes.
Here's the work that I've done to make her beautiful:
– 4 custom pairs of realistic eye chips created by me.
– Eyes gaze corrected and boggled.
– Sleep Eyes.
– Custom Pullcharms.
– Face sand-matted.
– Lip, nose and philtrum carved.
– New makeup with quality artist pastels.
– Signed by me, AdorablyMini and numbered on the back of her head.
– Sealed with many layers of MSC flat with UV protection.